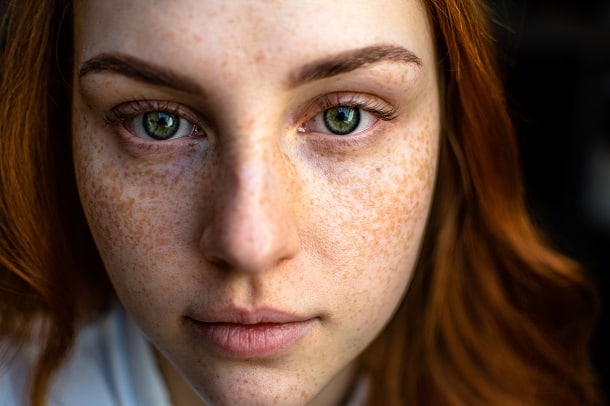 It's not always easy to be proud of yourself.
For many of us, beating yourself up over bigger setbacks or small mistakes becomes a habit that feels more familiar and leaves little room for being kind towards oneself.
That was certainly the case for me in the past but by improving my own self-esteem and seeing myself and what I have done in a self-kinder light I have turned that around.
I hope this post with 73 of the most powerful be proud of yourself quotes can help you to do the same.
And if you want even more self-loving inspiration then be sure to check out this post with quotes on knowing your worth and also this one with a boatload of you are enough quotes.
Inspirational Be Proud of Yourself Quotes
"Success is a process for all of us, and as long as you are making consistent progress towards your goals – sincerely giving your best effort more often than not – then you are already successful and deserve to feel proud of yourself."
Hal Elrod
"If you want to feel proud of yourself, then do good. Take action that will make you proud. And if you really want to feel proud, then do something to help someone else."
Oseola McCarty
"If you can look in your mother's eyes and she's proud of you, then you're a champion."
George Foreman
"That wall is your mind playing tricks on you. You just need to say, 'One more step, I can do this. I have more in me.' You'll be so proud of yourself once you push yourself past your threshold."
Kerri Walsh
"Your best champion and cheerleader is yourself. Always be proud of your accomplishments, big or small."
Ayanna Howard
"Be proud of your scars. They have everything to do with your strength and what you've endured. They're a treasure map to the deep self."
Clarissa Pinkola
"Authenticity is everything! You have to wake up every day and look in the mirror, and you want to be proud of the person who's looking back at you. And you can only do that if you're being honest with yourself and being a person of high character. You have an opportunity every single day to write that story of your life."
Aaron Rodgers
"They may never say it, but your parents really are proud of you when you follow your heart and chase your dreams."
Robert Cheeke
"Every day you have a new chapter to write about your journey of life. As you write that chapter, do it so well such that when others read it; you would still be proud of yourself."
Gugu Mona
"You are very powerful, provided you know how powerful you are."
Yogi Bhajan
"Don't hide yourself. Stand up, keep your head high and show them what you got!"
Joe Mari Fadrigalan
"When you feel insecure or like you don't measure up, remind yourself of how far you've come. And in that moment, you'll realize you've climbed mountains and can overcome anything."
Brittany Burgunder
"I hope you live a life you're proud of. If you find that you're not, I hope you have the strength to start all over again."
F. Scott Fitzgerald
Uplifting Be Proud of Yourself Quotes
"You don't have to be famous. You just have to make your mother and father proud of you."
Meryl Streep
"Not too many people could walk a mile in your shoes. Only you know your struggles, challenges and obstacles; so be proud of how far you have come."
Edmond Mbiaka
"Not everybody may like me or love me so I am focusing on my own sense of pride to build consistent inner stability and self-esteem."
Unknown
"You really have to look inside yourself and find your own inner strength, and say, 'I'm proud of what I am and who I am, and I'm just going to be myself.'"
Mariah Carey
"I'm very proud of the way I was raised. I'm very proud of the way my parents raised me."
Nikki Hasley
"Remember: you deserve to feel proud of yourself. And even if you may have stumbled or made mistakes recently you have also accomplished smaller and bigger feats in the past few years that are something to feel proud about."
Unknown
"The fact is, that my parents loved me, and I wanted to be worthy of their love. I wanted to make them proud."
Michael Bergin
"I want people to fall in love with themselves and to be really proud and full of joy for the space they take up. If someone else appreciates the space you take up, then that's icing on the cake."
Jonathan Van Ness
"If you want to be proud of yourself, then do things in which you can take pride."
Karen Horney
"I hope you're proud of yourself for the times you've said "yes," when all it meant was extra work for you and was seemingly helpful only to someone else."
Fred Rogers
"If you practice an art, be proud of it and make it proud of you. It may break your heart, but it will fill your heart before it breaks it; it will make you a person in your own right."
Maxwell Anderson
"We need to make friends with ourselves. We are stuck with ourselves all day, so let's be kinder, gentler, more amusing company. Let's take our own hand and say, 'There, there, sister. You're doing a good job. I'm proud of how you're handling all this craziness down here. Don't give up. Carry on, warrior.'"
Glennon Doyle Melton
"Why should I care what other people think of me? I am who I am. And who I wanna be."
Avril Lavigne
"There has never been a day when I have not been proud of you," I said to my son. "Though some days I'm louder about other stuff so it's easy to miss that."
Brian Andreas
You might also like these keep your head up quotes.
Motivating Be Proud of Yourself Quotes
"It seems pretty basic to me. If you eat to feel proud of yourself, you've got to do things you can be proud of. Feelings follow actions."
Oseola McCarty
"When you succeed, be proud of yourself and know that not everyone gets to experience the thrill of success on a consistent basis."
Robert Cheeke
"I would urge youngsters to pick up a sport while pursuing your studies as it will keep you fit and you could make your country proud in the field of sports."
Dutee Chand
"I am extremely proud of my rags-to-riches story. It's fun to be a misfit or an underdog if you acknowledge your gifts and befriend your obstacles."
Kangana Ranaut
"Feeling proud of yourself will motivate you to keep going and to move forward towards your dreams with a pep in your step. Even if you have critics and naysayers in your surroundings. So take some time each day to reflect upon the things you have done and how far you have come."
Unknown
"I'm not proud of every single thing I've ever done. But I'm proud of the things I don't do anymore."
Nitya Prakash
"Take pride in what you do because the world is enough to make you feel guilty for things you have not done!"
Somya Kedia
"Having a child on the way changes your perspective. You want to do things that will make them proud of you."
Holly Madison
"I like to see a man proud of the place in which he lives. I like to see a man live so that his place will be proud of him."
Abraham Lincoln
"To be yourself in a world that is constantly trying to make you something else is the greatest accomplishment."
Ralph Waldo Emerson
"Be proud of yourself. Be proud that your heart and intentions are good. Be proud of the fact that you are trying."
Richelle E. Goodrich
"The way to be happy is to like yourself, and the way to like yourself is to do only things that make you proud."
Mark S. Lewis
You may also find these you are worthy quotes helpful and motivating.
Wise Be Proud of Yourself Quotes
"A person may be proud without being vain. Pride relates more to our opinion of ourselves, vanity to what we would have others think of us."
Jane Austen
"If everything was in your favor, then you have nothing to be proud of. But if you feel that you have special difficulties, then you must indeed be proud of your achievement."
Eleanor Roosevelt
"I think your whole life shows in your face, and you should be proud of that."
Lauren Bacall
"Someday you will look back at your struggling days and feel proud of what you have achieved."
Avijeet Das
"Living a short life as a proud person is more worthwhile than living a whole century as a chameleon."
Eraldo Banovac
"Don't use expensive clothes as a screen for your personal doubts. Be proud of yourself."
Karl Lagerfeld
"People who want the most approval get the least and the people who need approval the least get the most."
Wayne Dyer
"Even the bad moments, the tough ones, I'm proud of them, too. Those moments get you better, smarter, and make you grow."
Manu Ginobili
"It took many years of vomiting up all the filth I'd been taught about myself, and half-believed before I was able to walk on the earth as though I had a right to be here."
James Baldwin
"Because one believes in oneself, one doesn't try to convince others. Because one is content with oneself, one doesn't need others' approval. Because one accepts oneself, the whole world accepts him or her."
Lao Tzu
"Never forget that once upon a time, in an unguarded moment, you recognized yourself as a friend."
Elizabeth Gilbert
"It takes strength to be proud of yourself and to accept yourself when you know that you have something out of the ordinary about you."
Abigail Tarttelin
"Some of the things I'm most proud of, it isn't because I think it's my best work; it's because of something that it's taught me."
Troy Baker
"One of the greatest regrets in life is being what others would want you to be, rather than being yourself."
Shannon L. Alder
"Until you value yourself, you won't value your time. Until you value your time, you will not do anything with it."
M. Scott Peck
"I'd rather attempt to do something great and fail than to attempt to do nothing and succeed."
Robert H. Schuller
Short Be Proud of Yourself Quotes
"Make your family proud and don't forget those who helped you get there."
Saziso Lucas
"I'm so proud of you that it makes me proud of me. I hope you know that."
John Green
"My massive motivation in life is to make parents proud."
Benedict Cumberbatch
"There will always be some extraordinary people in our lives with whom we are proud to be living in the same époque of."
Mehmet Murat Ildan
"Make your parents proud, your enemies jealous and yourself happy."
Abel Tesfaye
"Be proud of your scars. They remind you that you have the will to live."
Paulo Coelho
"If a man is proud of you in public, he will always be proud of you."
M.F. Moonzajer
"There's nothing wrong with being proud of who you are. It's a wonderful thing."
Matthew Moy
"I never regret what I do. I'm very proud of every work I have done."
Kunal Khemu
"Sometimes the hardest part of the journey is believing you're worthy of the trip."
Glenn Beck
"Always work hard, be honest, and be proud of who you are."
Patricia Velasquez
"I am proud of who I am, and nobody's going to steal that."
Hope Solo
"Too many people overvalue what they are not and undervalue what they are."
Malcolm S. Forbes
"Be proud of your valiant day-to-day struggle. There is no shame in needing support."
Jared Padalecki
"Argue for your limitations and, sure enough, they're yours."
Richard Bach
"A man cannot be comfortable without his own approval."
Mark Twain
"I think I'm proudest of making my parents proud."
Eric Dickson
"I'm proud of you for the times you came in second, or third or… you did was the best you have ever done."
Fred Rogers
If you liked these be proud of yourself quotes then share them with a friend or a family member that may need them right now on social media or via email.
Want even more motivational quotes? Check out this post with inspiring quotes about focusing on yourself and this one filled with I deserve better quotes. Plus, this one with many you can do it quotes.