With fresh, responsibly-sourced ingredients, Chipotle makes it easy to eat healthy on the go. But the yummy chips, toppings, and tortillas also make it easy to turn your order into an unintended cheat meal. So what should you order at Chipotle? We asked two nutrition experts to break down tips for finding the healthiest options.
(Nutritional data is provided by the Chipotle Nutrition Calculator.)
1. Start with the Basics
When you're deciding what to order at Chipotle, skip the burrito — the large flour tortilla contains 320 calories, and that's before you add any toppings. "Go for the tacos, salad, or bowls instead," says Kristian Morey, RD, LDN and Clinical dietitian at The Center for Endocrinology at Mercy Medical Center in Baltimore.
Here's how those options stack up:
Salad is your best bet, with just 15 calories in the bed of supergreens.
If you order a burrito bowl, choose brown rice over white. A normal serving of rice (in a burrito bowl, burrito, or a three-taco meal) contains 210 calories, so request a "light" portion in person or in the app when ordering — or skip it altogether.
If you order tacos, opt for the crispy corn shells — an order of three contains 200 calories and zero sodium, compared to 250 calories and 480 mg of sodium for three soft flour tortillas.
2. Add Lean Protein
Next, add some healthy protein to your order. Black beans and pinto beans both contain 130 calories and 8 grams of protein in an average scoop, so choose whichever bean you like best.
For the main protein event, opt for chicken or sofritas (shredded tofu braised in spices). "Both are lower in saturated fat than red meat," says Sofia Norton, RD at Kiss My Keto. Sofritas clock in at 150 calories, 8 grams of protein, and 1.5 grams of saturated fat per serving. The chicken option has 180 calories and 3 grams of saturated fat, but a whopping 32 grams of protein per serving.
3. Go Heavy on the Veggies
Norton suggests including plenty of veggies, so add some fajita vegetables, tomatillo salsa, pico de gallo, roasted chili corn, or extra supergreens to your dish. (Go easiest on the corn, which contains 80 calories per serving.)
4. Watch Out for Saturated Fat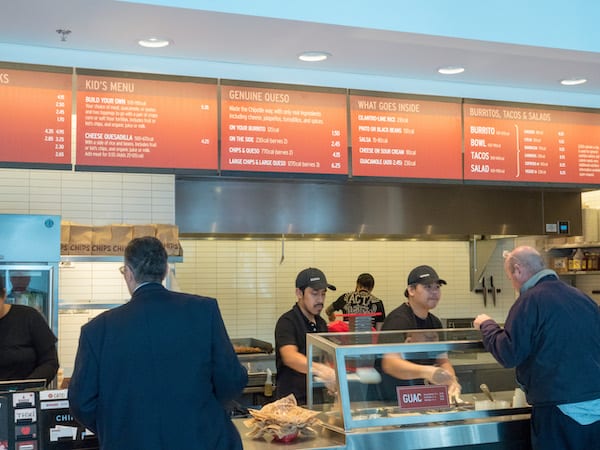 Don't overdo it when it comes to shredded cheese, queso blanco sauce, and sour cream — these can add a lot of saturated fat and calories to your meal. (Chipotle's shredded cheese has 5 grams of saturated fat per serving, queso blanco has 6 grams, and sour cream has 7 grams.)
Chipotle's salsa options — both the fresh tomato salsa and the tomatillo green-chili salsa — are great, low-cal, flavorful options. But if you're craving a creamy topping or dip, pick just one, and request a light portion. Even better, order it on the side so you can control how much you add to your food, Morey says.
5. Spring for the Guac
Avocados contain "valuable nutrients like fiber, B vitamins, and potassium," Norton says, along with healthy fats that are believed to benefit heart health. And Chipotle's guacamole includes only real stuff — avocados, cilantro, jalapeño, lemon juice, lime juice, red onion, and salt — no funny business like preservatives or artificial flavors. Just keep in mind that a helping of guac adds 230 calories to your meal, so you may want to order it on the side so you can eat half now and save the rest for later.
6. Skip the Chips
Chips are tempting, but leave them off your order. "The smallest option clocks in at over 500 calories," Morey says. "That's practically a meal's worth for some people." And a large order of chips with a side of queso blanco will run you 1,290 calories and contains 28 grams of saturated fat.
7. Take Advantage of the Nutrition Calculator
Before you order, Morey recommends running your order through the handy Nutrition Calculator on the Chipotle website — it calculates the full nutritional information of your meal. You can also see the difference in nutritional stats if you choose to go "extra," "normal," or "light" on any of your selections. For instance, you can quickly see that choosing a light serving of cilantro-lime brown rice instead of a normal serving will shave off 105 calories.
Easy Options to Order at Chipotle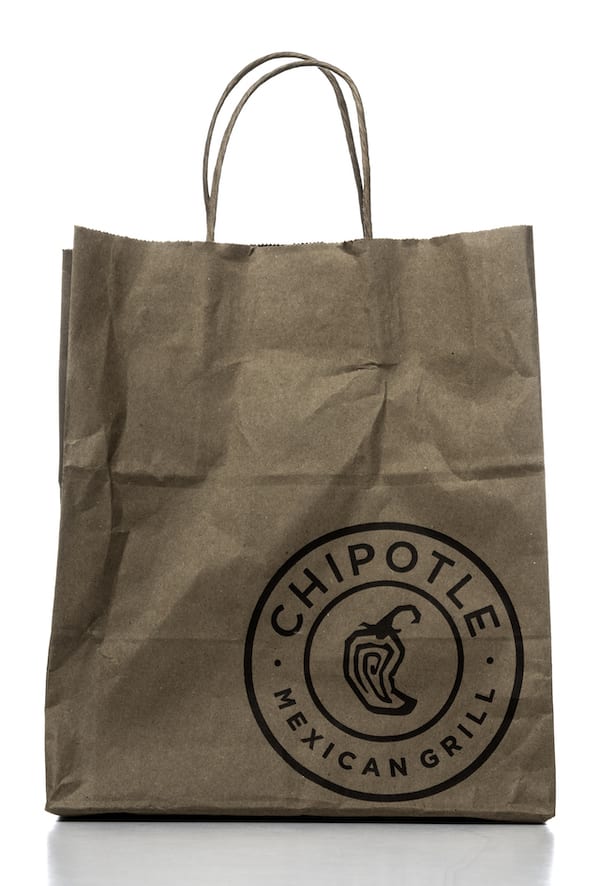 Still not sure what to order at Chipotle? Here are a few options that offer plenty of nutrients. (Keep in mind the sodium content can be significant, even in the healthiest options at Chipotle — so try to limit your sodium intake the rest of the day.)
Salad with chicken
Add black beans, fajita vegetables, and fresh tomato salsa.
Calories: 360
Fat: 9 grams
Protein: 41 grams
Carbohydrates: 32 grams
Burrito bowl with sofritas
Add cilantro-lime brown rice (light), pinto beans, fajita vegetables, tomatillo green-chili salsa, and romaine lettuce
Calories: 425
Fat: 15 grams
Protein: 19 grams
Carbohydrates: 58 grams
Veggie tacos
Choose two crispy corn tortillas instead of three, and add black beans, fajita vegetables, fresh tomato salsa, guacamole, and romaine lettuce
Calories: 406
Fat: 22 grams
Protein: 10 grams
Carbohydrates: 46 grams
Lifestyle Bowls
If you're following a specific diet plan, you can also choose one of Chipotle's pre-designed Lifestyle Bowls — they're available in Whole30, paleo, and vegan-friendly versions.