In partnership with WeightWatchers.
Pssst — we're going to let you in on a little secret: you don't have to sacrifice your favorite foods, follow a strict meal plan, or subsist on bland dishes if you're a person living with diabetes.
While it may seem overwhelming at first to learn about things like insulin, the glycemic index, or what the heck milligrams per deciliter means, diabetes can be manageable when you have the right tools and support—and that's where WeightWatchers comes in with their Diabetes-Tailored Plan.
With WW's Diabetes-Tailored Plan, you can both lower blood sugar and lose weight—a scientifically supported way to ease insulin resistance—with a program that takes your diabetes into account.
Why the Diabetes-Tailored Plan is right for you.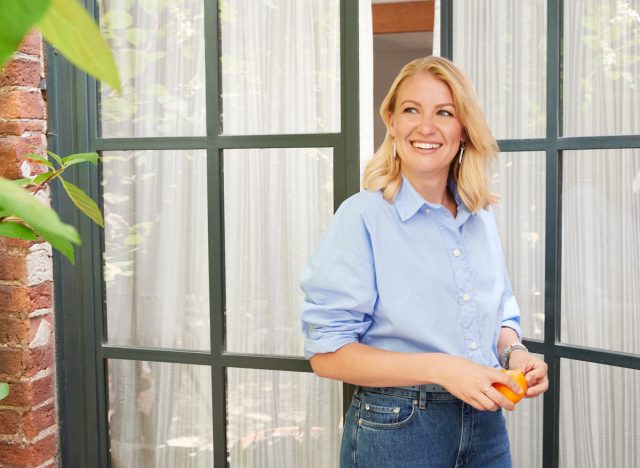 Most weight loss programs aren't tailored for people living with diabetes. They typically give advice like "eat fewer calories" and end it there. Maybe they give you a couple of meal replacement shakes to buy. But for those living with diabetes, "eating fewer calories" isn't going to cut it. To help manage blood sugar, it's important to look at what you're eating holistically. You need to balance the carbs, protein, and healthy fats you're eating to keep blood sugar levels in range—simply cutting out bread just isn't enough.
With the Diabetes-Tailored Plan, you'll be able to choose the foods you love and let WeightWatchers do the work of figuring out how those can fit into your diet. Consistent with guidelines from the American Diabetes Association and International Diabetes Federation, this WW Diabetes-Tailored Plan guides members living with diabetes toward foods that are less likely to impact blood sugar levels, such as lean protein, high-fiber non-starchy vegetables, and healthy fats.
There's a lot of information swirling around out there about diabetes and weight loss, which is why WW's team of nutrition experts consolidated all that data into a plan that is tailored for diabetes.
It all starts with their ZeroPoint™ foods list, which takes your diabetes into account.
ZeroPoint™ foods can help you manage your blood sugar.
Members living with diabetes will get a list of ZeroPoint™ foods that are lower in carbohydrates, making them less likely to impact blood sugar levels. Because they're ZeroPoint™ foods, you do not need to track Points®! They are health-promoting, nutritional powerhouses. Some of these foods include non-starchy veggies, eggs, chicken, and fish.
You'll still be able to eat foods higher in carbs, like fruit, whole grains, and dairy—nothing is off limits—but ​​you'll use your Points Budget to incorporate them into your plan.
Track your meals, weight, and blood sugar readings in the WW app.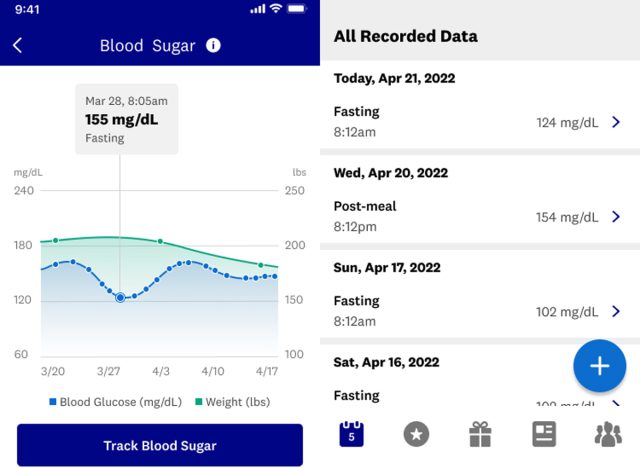 A key feature of the Diabetes-Tailored Plan is the WW app. Use it to log your meals, keep track of Points, get access to resources from diabetes-focused professionals, and even manually track your blood sugar.
One of the most exciting and unique features of the WW app for the Diabetes-Tailored Plan is the Blood Sugar Tracker. This specialized tool helps you track your blood sugar as recommended by your healthcare provider, and tag it fasting, pre-meal, post-meal, before bed, or other. Then the WW app will create an easy-to-read chart that shows your tracked blood sugar and weight data over time. You'll be able to view your readings over time, which can help you identify patterns, track progress, and even share your results with your healthcare professional.
Get access to recipes.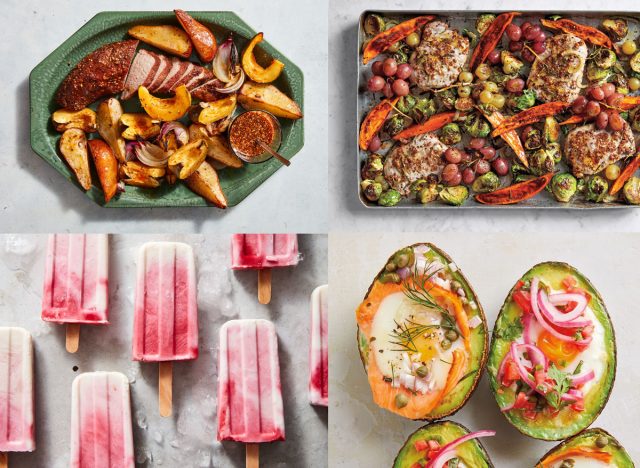 What's for dinner? Having a list of foods you can rely on is great, but when it comes to actually putting those foods together into a meal? Don't get us started. But now you don't have to wrack your brain trying to figure out how to piece together a meal that can help manage your blood sugar levels.6254a4d1642c605c54bf1cab17d50f1e
The WW app is a fantastic resource for delicious diabetes recipe ideas for every meal. Pick from everything from frozen yogurt pops to smoked salmon stuffed avocado to roasted pork tenderloin and more.
Find the support of a community.
While the WW app and food list are all critical tools in your weight loss journey, perhaps one of the best advantages to joining WW is becoming a part of a larger community that acts as a support system when you need it.
You'll get ongoing support through access to both in-person and virtual Workshops where you can connect with other members to chat about your progress and get practical tips on how to help you reach your goals from expert WeightWatchers Coaches. You can also connect with coaches and other members via in-app groups such as "Connect": WeightWatchers' in-app social network, where members on the diabetes-tailored plan can find community via the "Living with Diabetes" group.
Why you'll love it!
Juggling a diabetes diagnosis, a weight loss program, an exercise plan, and everyday life can be tough without support. But once you see that each of these things is affected by the other, it makes so much sense that you'd want a centralized way of tracking them—and that's exactly why this plan works.
With the help of scientifically backed food plans, a way to easily track your blood sugar levels, a ton of healthier recipes, a supportive community, and access to expert coaches, WW's Diabetes-Tailored Plan makes it easier to make healthy lifestyle choices and support weight loss.
Eat This, Not That!
Inspired by The New York Times best-selling book series, Eat This, Not That! is a brand that's comprised of an award-winning team of journalists and board-certified experts, doctors, nutritionists, chefs, personal trainers, and dietitians who work together to bring you accurate, timely, informative, and actionable content on food, nutrition, dieting, weight loss, health, wellness, and more. Read more about Eat This